If you're on a tight budget, try to choose classic, durable designs rather than flashy ones. Classic designs are usually more durable and inexpensive, while flashy designs may go out of style quickly. You can also try to find refurbished or used furniture.
Determine And Prioritize
When preparing a budget for home furnishings, you must first determine your current situation and then figure out how much you can afford. Generally, a $800,000 home needs anywhere from forty thousand to one hundred twenty thousand dollars in home furnishings. Before you begin the process of purchasing furnishings, however, it's important to determine what you currently have in your home. Think about the rooms in your home and how often they're used. If you have furniture already, keep a record of it. Next, make a list of the items you'll need.
After you've determined how much you can spend on home furnishing, you'll need to prioritize. Your budget should be between 10 and 50 percent of the purchase price of your home. If you're furnishing more than one bedroom and a bathroom, your budget will be higher. Also, you should consider the style of your house when determining your budget. If you're moving into a transitional-style house, you'll have more flexibility in choosing your furnishings. Alternatively, if your home is located in a wooded cabin, a beach-style style might not be appropriate.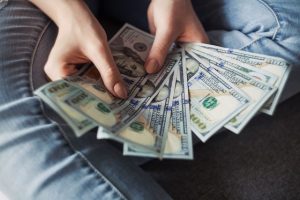 Check Seasonal Sales
When preparing a budget for home furnishings, it's important to look into quality items that are still affordable. You should check seasonal sales for furniture items and look for deep discounts. You can also consider upcycling second-hand goods. Second-hand goods, such as couches, can be purchased at prices ranging from $100 to one thousand dollars.
It's easy to become overwhelmed when you first move into a new home. However, you can avoid buying too much, which could result in overspending. Instead of spending more money on unnecessary purchases, invest in a few pieces of furniture that will serve as anchor pieces throughout your house. You can always add to these pieces as you move forward.
Before you purchase home furnishings, prepare an inventory of your home's major items. For instance, if you're looking to redecorate a family room, you might want a couch, a coffee table, additional seating, a TV, a media unit, and plenty of storage. Once you have a list of items you need for your rooms, you can start shopping and decide what to keep and what to replace. You'll also want to know what price range each item fits into your budget.
The cost of home furnishings depends on the number of rooms you want to furnish, the type of furniture you want, and your personal preferences. According to a study by the National Association of Home Builders, the average new home buyer spends about $3,500 on furniture within their first year of living. The most expensive item is the sofa, which costs an average of $700.