When renovating your kitchen, you will want to choose the materials you use with care and ensure that you get the look and feel you were aiming for with your project. The benchtops in your kitchen are something that you may want to have made from wood, rather than selecting a colder material such as stone or metal.
There are many types of wood you can use for your benchtops, depending on your preferences. There is also a suitable option for most budgets if you look hard enough, including recycled wood. Below are some of the best materials you can choose for your benchtops which will have your kitchen area looking fantastic once it is finished.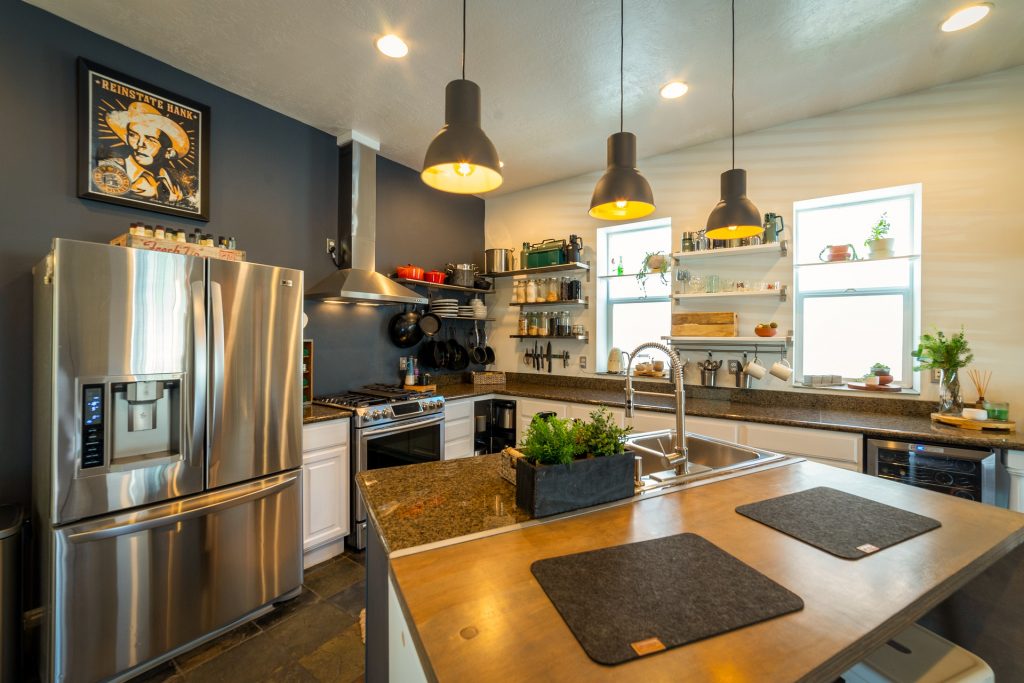 The Different Woods Available For Benchtops
When selecting the wood for your benchtops, you will want to choose something solid and hardwearing. One drawback to wood is that it can get scratched and marked when used in a family kitchen that gets plenty of use. However, there are plenty of types of woods that would look fantastic in your kitchen. If you want something like a solid timber benchtop Melbourne homes often have, or even in houses located outside Australia, here are some options available:
Tasmanian Oak – As with most oaks, Tasmanian oak is a hardwood that is hardwearing and durable. It is a light-coloured wood, and you can use oil to seal it or stain it to another colour.
Victorian Ash – It is another light-coloured wood that is hardwearing and durable, suitable for a kitchen. You can also use oil to seal the wood or alter its colour by using a suitable stain.
Blackbutt – Also a type of wood suitable for benchtops in your kitchen, it will last for a long time when maintained correctly. It comes in a cream or brownish colour and sometimes has a hint of pink.
Spotted Gum – You can also choose spotted gum for your benchtops and is a durable timber that will last for a long time. It is a warm brown colour and can go perfectly when the rest of your kitchen is a light colour.
Jarrah – Jarrah is another popular timber that people use in their homes for benchtops and flooring. It is a hard-wearing wood with a rich red hue and looks fantastic in a cream or off-white kitchen.
Ironbark – With a name like Ironbark, you would expect this timber to be tough, and it is. It comes in a dark chocolate colour up to a pale brown. It's one of the densest woods available you can use in your kitchen.
Recycled Timber – When you look at recycled timber, it already has a patina, so installing it in your kitchen, you will not have to worry about marking your benchtops. Any marks you add will add to the patina and character of your kitchen, so it requires much less maintenance.
These are some of the most popular woods for benchtops, but there are more besides. All these woods can be readily available in your area, but you could choose the more expensive option and import wood from overseas. Whatever type of wood you select for your benchtops, you will need to look after them correctly.