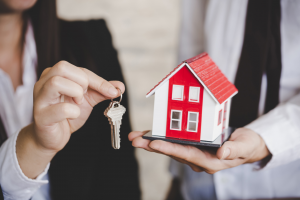 Should you decide to sell your property, the first step is to inform us of your decision. Under the terms of the Lease we will generally have the option to find a buyer within a specified period of time.
Before your home can be marketed in any way you must obtain two documents:
Valuation. In accordance with the Lease, you will need to obtain an independent open market valuation by a qualified surveyor, these qualifications being either MRICS or FRICS (an estate agent or mortgage valuation will not suffice). Spectrum can arrange this for you at a cost or you may wish to arrange your own valuation. Sales must be based on a valuation no more than three months old, which can necessitate a revaluation being necessary.
Energy Performance Certificate this document will give energy efficiency 'rating' for your home; (similar to a 'fridge rating'). This certificate will not only tell your purchaser about the energy efficiency of your home it will also give them an indication on what they could do to improve it. EPC's are valid for 10 years, so contact us first to see if we hold a copy.
In addition you as the shared owner of your home will benefit from any increase in value of the property on the share you own. If the value of your home had increased by £5,000 and you owned 50%, your share of the increase would be £2,500.
However, house prices can fall as well as rise. If this happens, you will have to bear a share of the loss.