If you are looking for an affordable home of your own, Spectrum Housing Groups 'get move-in' Shared Ownership scheme is here to help you.
If you want to buy a home, but don't think you can afford it, think again. With the help of Shared Ownership – a highly successful part-buy, part-rent scheme – your dream of becoming a home owner may be closer than you think.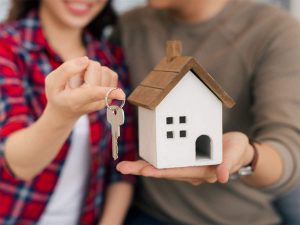 Spectrum Housing Group manages hundreds of homes across the South and South West of England under the 'get move-in' Shared Ownership scheme and is dedicated to providing high quality affordable Shared Ownership housing. These homes, in addition to our resale properties, are available typically to first time buyers who are unable to get onto the property ladder.
The pages on this website will provide you with all the information you need to know about Shared Ownership, guide you through the application process and provide you with all the contacts to help you through the process. So what are you waiting for…?